A useful source of marketing inspiration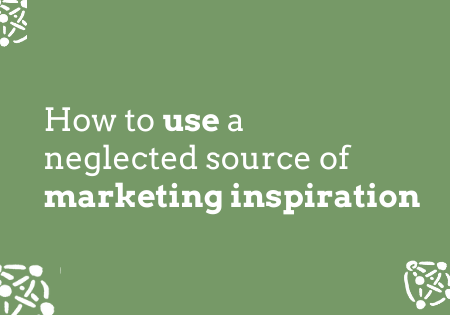 Do you struggle sometimes when I say things like 'write for your target market' or 'get inside the mind of your customers'? 

Second-guessing what your guests want isn't easy. Neither is looking at your business from their perspective.

We're often too close to see the things that others see from outside. When they're pointed out, you probably say 'of course' but it's hard to see in advance. 

Can you do anything about this? Yes!

Ask your customers.

Ask them what they love, ask them what they look forward to.

Ask them why they visited you. 

You can ask them in person, by phone when you speak to them, on social media or send them an email.

If they've visited you and enjoyed their time with you, they probably won't mind being asked. They may even welcome the opportunity to reflect on lovely memories. You might offer them something such as a bottle of wine during their next stay or voucher for your gift shop in return, but that's not always necessary.

When you ask, explain that you're taking this opportunity to refresh your marketing and that their help would be appreciated. 
​
Make a note of everything they say.

Note especially the words they use. For example if you run a holiday cottage, do your customers say 'holiday cottage' or 'holiday rental', or something quite different? 

There are lots of reasons why it's worth doing this. 

It's a good excuse to get in touch with customers and remind them about their previous good experience - using the indirect angle or asking for help can work well. 

Making a note of their words will help you to think about the keywords you need to use on your website to improve your search engine rankings. 

They may say something about your business that you haven't really thought about, or say something that helps you realise you're not making the most of some aspects of your business. 

It might give you ideas for some extra photos or wording on your website that you didn't consider before. 

Asking questions is a good way to increase engagement (and followers) on social media. 

It might give you ideas for blogs or future promotional ideas. 
​
They might say something that you could use as a testimonial in future - with permission. 

It's great to see your business through others' eyes. It can help refresh your marketing, and give you a real boost. And we all need one of those.