Dog friendly or pet free
You've probably noticed one of the biggest trends that developed during lockdown and is likely to stay: a massive increased in dog ownership. Whether you love dogs or don't want them anywhere near you, this could be an opportunity for your business. 
Visitors are going crazy for dog friendly pubs, accommodation, and even places to take their dogs for entertainment. Don't stop reading if you really don't want to cater for dog-lovers. There's an opportunity for people who can offer pet-free services and accommodation too. 
Internet searches for dog friendly accommodation, places that accept dogs, cafes and pubs that welcome dogs etc have gone vastly increased.
If you're happy to accept dogs, cats or any other pets, here are some things to think about to give your marketing an edge. 
If you're dog friendly, say so on your website and in your social media. Use photos of dogs (or cats or whatever it is you welcome) in your marketing.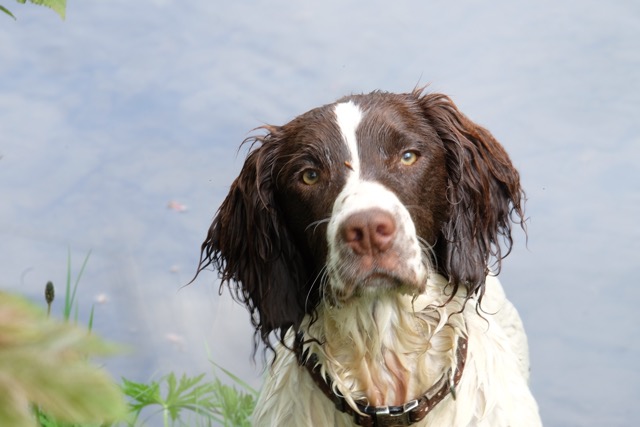 Make sure you show the services you offer, and what you allow dogs to do. If you don't like them to go on your furniture, show them using a dog bed on the floor. 
Be very clear about how many and what size dogs you accept (or maybe you should say 'welcome'?). Most places only allow up to two dogs so if you're happy to accept more, then say how many. 

It's really useful to set out any rules really clearly, and to be clear about the areas where dogs can go. For example, if I was going on holiday with my dogs, I'd want to know if the garden to a holiday cottage was fenced and secure, and ideally where the nearest dog walks are where dogs can go off the lead. 
Not all visitors with dogs will be used to going on holiday with them. Some will be less used to visiting the coast or countryside so it's useful to give as much extra information as possible to make sure everyone is happy. For example, you might want to explain that dogs are only allowed on some beaches during certain months of the year (explain when, and say where) or to tell potential visitors about times when it's even more important to keep dogs on a lead such as lambing season or when birds are nesting on the ground. 
If you know of other local places that welcome dogs such as pubs, cafes, visitor attractions and accommodation, then it's worth mentioning it on your website or in your social media. 
What will you provide for dogs? Most owners will bring their own beds (if you offer them, they can be hard to wash), but it's useful to offer food/drink dishes and perhaps to provide a surprise treat to show you care (don't leave it on the floor for the dog - put it somewhere owners can decide if they want their dog to have it). 
Providing towels for owners to clean their dogs with have the dual benefit of limiting the mess from wet or muddy dogs. You might also offer somewhere to wash them down. 
Use your dog friendliness in your social media. Invite people to post photos of their pets enjoying a stay with you. Or ask your followers about their dogs favourite things, places, scents - anything that enables them to talk about their beloved pets. It's an easy thing to do to build social media engagement. 
If you don't want to welcome pets, there's an opportunity for you too!
Not everyone loves to be surrounded by hairy creatures. Many people are allergic to them or scared of them. I have four springer spaniels yet I still find it a bit odd to go into a cafe where dogs are allowed. Plenty of people really don't want  to go to places where there are lots of dogs or other pets. So if you prefer not to accept dogs or pets, say so.
Make a point of stressing that your business is pet free and therefore perfect for anyone who is scared of dogs or allergic to them.