Nurture and Grow
A year-long programme to market your tourism business more effectively

Nurture and Grow is for you if...

You have only a small marketing budget and your time is limited.
You want to know how to market your business effectively, without spending a fortune.
You want  to know what's worth doing and what isn't, so you feel less overwhelmed.

You'd like to feel confident about your marketing, certain you're not wasting time or money or missing something.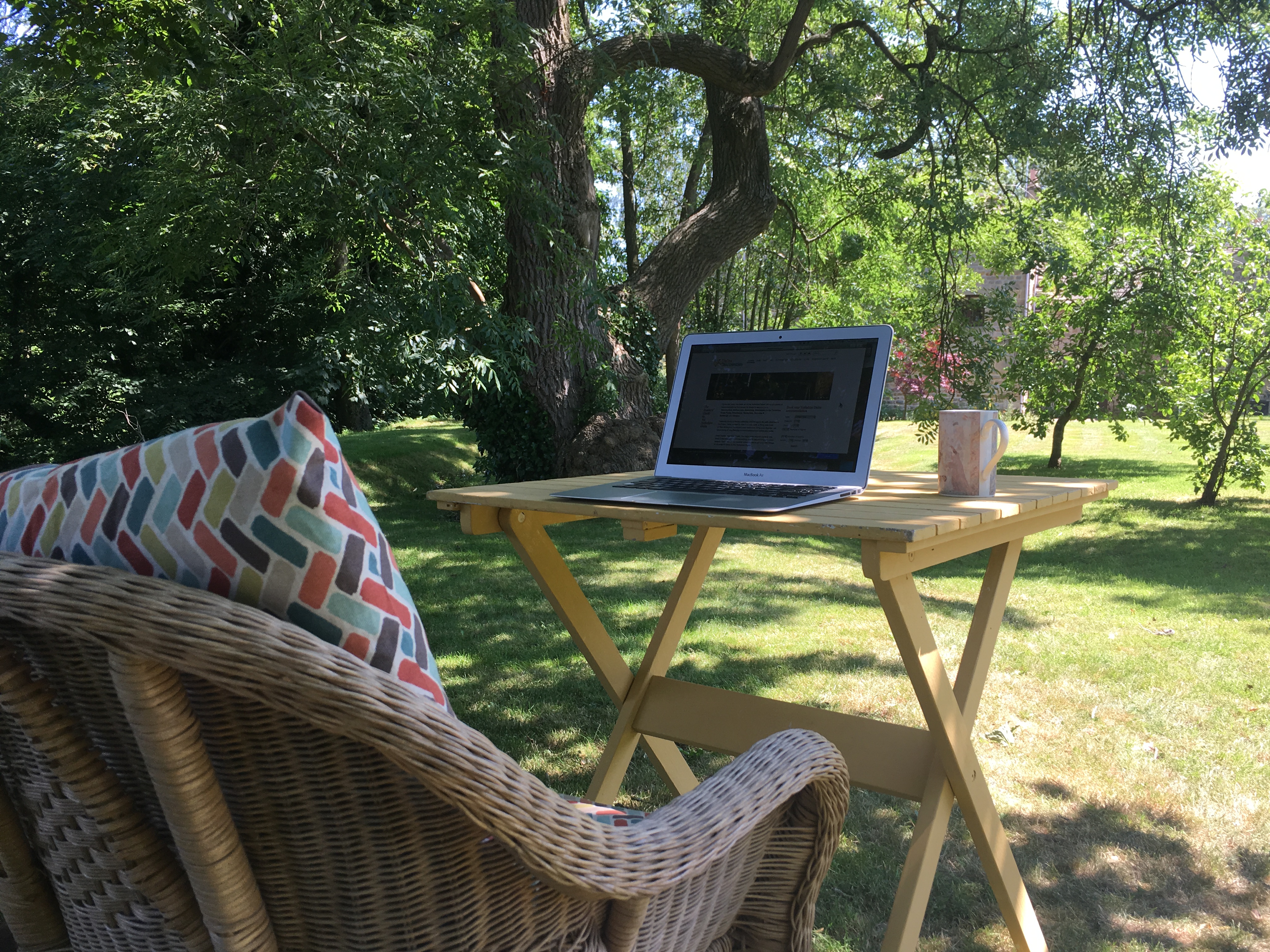 Nurture and Grow can help new and established businesses to:
attract more visitors
encourage them to stay longer
increase income
fill off-peak gaps
build more direct bookings 

develop a marketing framework
focus on activities that actually work
enjoy your business more
stop giving profits away with discounts
stop wasting time and money
Nurture and Grow is a year-long programme to help you promote your business
My aim is to make Nurture and Grow the most practical and comprehensive programme of marketing advice you can find. 
It will guide you through straightforward ways to market your business. You'll save time because the activities build on each other and create momentum. You'll find out what you need to do, and how to do it most effectively. 
The programme takes place over a year, with pauses during times when you're likely to be busy with visitors. It's up to you how much time you put into it, and when. Dip in and out when you want. 
We will focus on a different marketing topic each month, so it feels less overwhelming. Do one thing really well, then move on to the next. Imagine how good it will feel more in control of your marketing! Nurture and Grow isn't just about learning - it's about taking action, whether you want to earn more or gain more free time.
Nurture and Grow includes:
Step-by-step guided activities
Live & recorded marketing workshops
Marketing agony aunt sessions
Templates & how-to notes
Library of articles & workshops to use anytime
Online community to share challenges & ideas
Regular updates & check-ins
Examples & inspiration
How Nurture and Grow is different to other marketing advice
The problem with most advice and workshops is that it's piecemeal. Learn this, do that. Then you get on with daily life. It's hard to know what to tackle first, and how everything fits together. A lot of advice is general and not focused on tourism. Some of it isn't very practical. Some topics aren't even covered. 
Nurture and Grow aims to fix this.  Every word of advice comes from my 30+ years of experience in the industry. Nurture and Grow is practical and 100% focused on tourism.
It will give you a clear framework so you understand what to do, when and how. You'll quickly see how marketing activities can connect together to save you time and be more effective. 

Nurture and Grow will teach you marketing techniques you can use again and again, as well as giving you some productivity and mindset tips. It will help you work on challenges like getting more direct bookings and off-peak business too. 

This is what you'll learn in Nurture & Grow, over 12 months:
A different way to look at your marketing, more effective and less time-consuming

Creating the right marketing messages for the right people at the right time in the right way

Prices - are you making enough money? How can you stop discounting?
Understanding, using and improving essential marketing tools:
Improving your website - how to make it more action-oriented to get more business
A non-techy guide to improve your search engine rankings
Using social media to get more engagement and drive more traffic to your website and business
Media coverage - how can you get the attention of the press and influencers?

Copywriting to make an impact - learn to write like a pro
Effective mailings - build a mailing list and create strong mailings
Advertising - when it's worth spending money to get publicity​
Solutions to common problems:
How to get more direct bookings
How to get more off-peak business
How to promote your business without paying lots of other people or organisations​
Mindset and productivity tools
Here's how you could feel when

you're part of Nurture & Grow
Feel supported
We'll help you step by step
Save time
Focus on worthwhile marketing
Feel energised
Love your business again
Make friends
Meet like-minded business owners
Get inspired
Pick up some bright ideas